Future of Work Forum
August 2019
Participants:
Ford Foundation
Goldman Sachs
Joint Center for Political and Economic Studies
The College Board
Senator Mark Warner
Example Activities:
The BEA Foundation is sponsoring a Future of Work initiative in Partnership with Goldman Sachs
BEAF is also a grantee of Goldman Sachs' Fund for Racial Equity
BEAF is working with Per Scholas (one of the largest and most successful workforce development organizations in the country), the Urban Institute and American Enterprise Institute to develop an employment initiative aimed at retraining and repositioning 1 million Black workers for higher paying jobs in four target industries
Black people are disproportionally working in lower wage jobs relative to Whites: 25.1% vs 16.5% (BLS)
Blacks Hold 12.1% of All Jobs
But Less 6% in The Technology Sector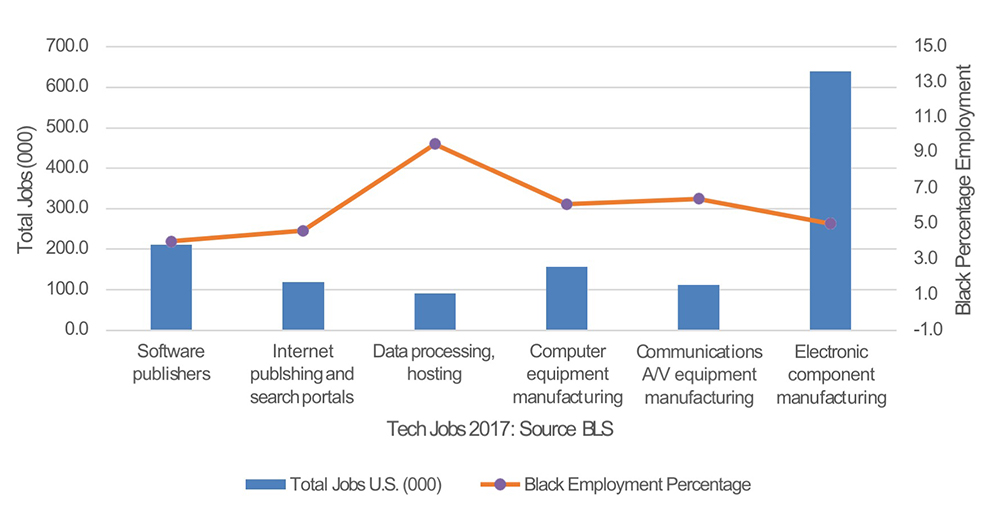 Artificial Intelligence and Low Skilled Jobs
85% of manufacturing jobs lost from 2000 to 2010 were due to automation, not global trade. (Foreign Affairs)
60% of the jobs added since 2010 have been low  wage jobs in the services sector. (Morgan Stanley)
45% of all work activities may be automated with artificial intelligence. (McKinsey Consulting).
63% of Automation Risk for Blacks is in 5 Job Categories